Roof fall protection | Roof safety system | Roof edge protection
Freestanding guardrail
Modular and puncture-free solution for preventing falls from the roof.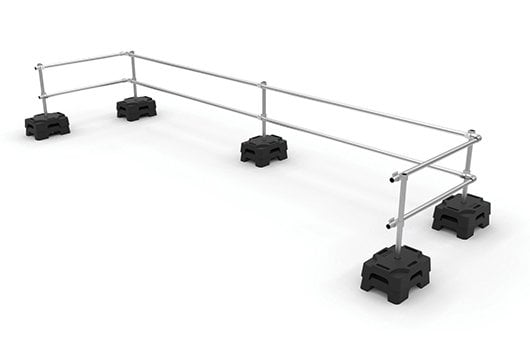 Temporary guardrail
Ideal for temporary use or frequent trips. Durable and quick to install.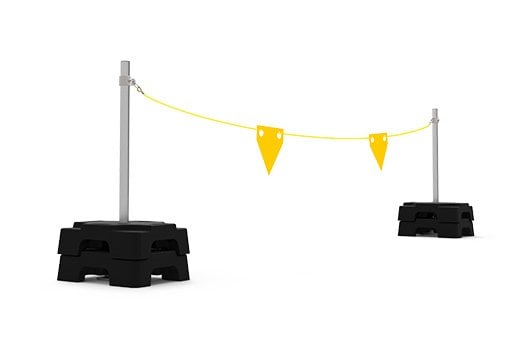 Permanent warning line
Complete the protection of your roof by creating a visual security perimeter.
Guardrail for roof ladder
Secure your roof access ladders without puncturing the membrane
Guardrail for roof hatch
Eliminate the risk of falling around your access hatches without puncturing the roof membrane.
Guardrail for skylights
Modular protection without perforation for your skylights of any size.
Become an expert on falls
Case studies, latest standards and new applications